TRAIN AI MODELS THAT DO NOT EXITS TODAY
Optimus is efficiency at the top
Unsere stromsparende Hardware ist perfekt für maschinelles Lernen geeignet. Diese neue Technologie besteht aus leistungsstarker Hardware, die eine integrierte Grafikkarte und CPU umfasst. Diese Komponenten sind ideal für das nächste Rechenzentrum der Zukunft.

Mit mehr als 10 Jahren Erfahrung bieten wir diese leistungsstarken Module nun auch Unternehmen und Systemintegratoren an. Unsere Module sind perfekt geeignet, um produktionsbasierte KI-basierte Modelle mit dem geringsten Stromverbrauch in der Cloud auszuführen
During the development phase, we concentrated on accommodating as many instances in the smallest possible space. We can fit two modules in a half-inch in the vertical direction. In-depth, we can extend the modules up to 1 meter.
We find much more space in a device and can thus optimize capacity in the data center than would be possible with standard servers.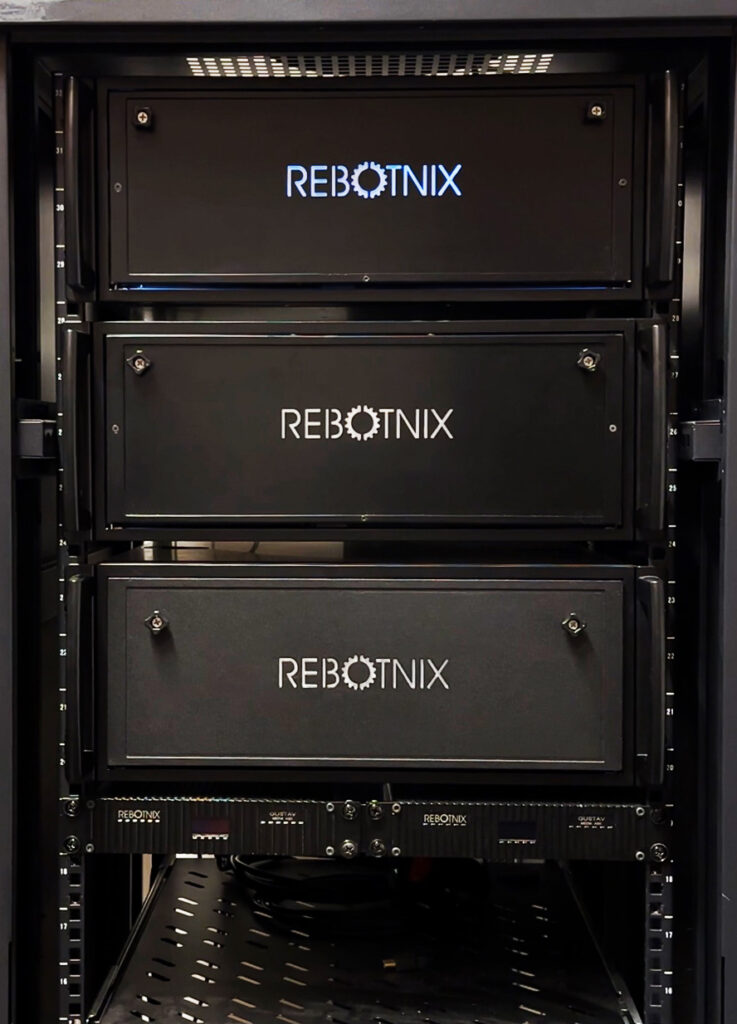 Das Ergebnis ist eine effizientere Nutzung des Racks innerhalb des Rechenzentrums. Durch den geringen Stromverbrauch erzeugen wir weniger Abwärme und damit weniger CO2-Emissionen.
Per CPU and GPU modules we are between 3 – 30-watts power consumption. In the large modules with ARM64 CPU and GPU, which have up to 32 GB RAM, we consume from 10 – 50 watts. The power can be adjusted in real-time per module by the customer without rebooting. With the focus on artificial intelligence, it is even possible to increase or reduce the neural networks during runtime.
Alternate we offer our trainings Maschine with >16000 CUD A cores, 24 GB as the minium and 196608 CUDA cores on 3 machines as maxium .
All our modules are based on ARM64 with embedded GPU´s. The modules are delivered in half inch format. This saves additional space in the rack. Each module is always delivered with an internal SSD (solid state disk), optionally between 256 and 2048 gigabytes.
Optimus is installed in datacenters in Europe. If you want to learn more about our solutions, you can download the following presentation
Kleinster Platz für höchste Effizienz ist das Ziel unseres Openrack-Systems, das mit Hunderten von kleinen KI-Knoten ausgestattet werden kann. Vom kleinsten Verteiler aus geht unser Hyperwiser den nächsten Schritt, um KI-Anwendungen skalierbar zu machen.
Jedes Rackmodul kann mehrere Untermodule beherbergen. Die Leistungsklassen sind in verschiedene Module unterteilt.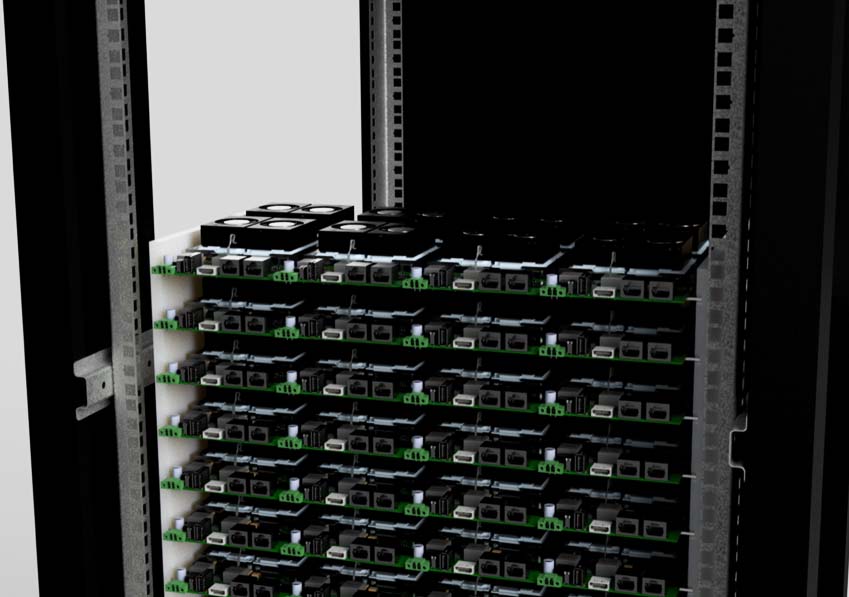 Über 100 leistungsstarke GPUs, die alle über unseren Hypervisor gesteuert werden können.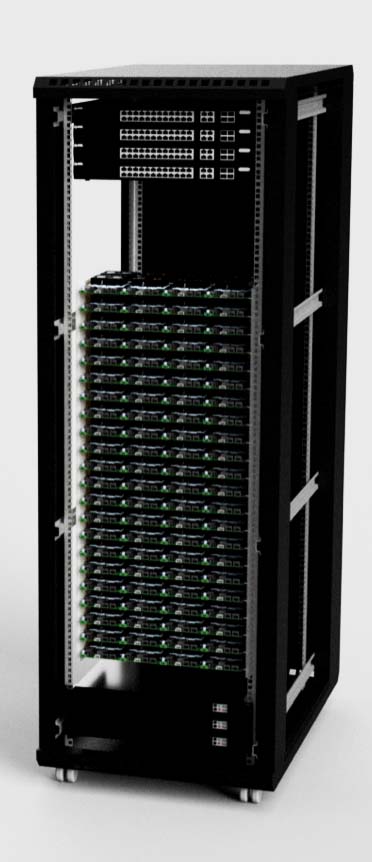 Innovations
We deliver various applications for our business customers. For smart cities in Europe, we build a AI solution that contains soft- and hardware.