REBOTNIX offers complete
AI applications based on in-house software and hardware solutions.
About us
REBOTNIX is a provider of industrial solutions for smart city, energy, recycling and manufacturing. Our software and hardware platforms enable computer vision with long-term analytics and automation for a wide range of applications.
As a general contractor, we take on the planning, installation and maintenance of complex AI applications that meet high requirements for safety and quality. Industrial customers benefit from our many years of experience and technical know-how in this area.
State of the art components
Software tools
For our hardware we offer optimized software development support. The software supports visual computing modules, inference engines, for HQ-RTK-GPS, industrial cameras, LTE modems.
The net result is better prediction performance for application developers without the need to build their own hardware or software to start.
Every watt counts
Low energy data center
In the coming years, data centers will be faced with ever increasing data processing loads.
Although data center managers are looking for ways to meet the ever-increasing demand for AI processors, the only solution is to create a data center with low power consumption and a high degree of data processing efficiency.
For this reason, we have developed our low energy server modules to meet the need for production-ready AI models.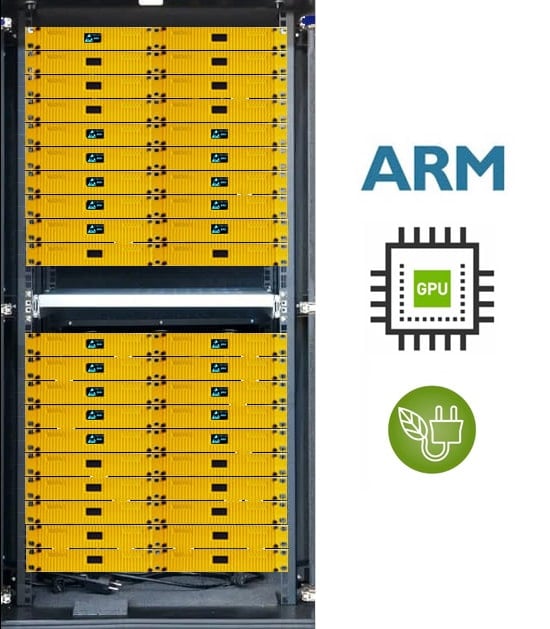 Some of our customers