OUR SOLUTIONS
TECHNOLOGY THAT WORKS
Detect visible & invisible objects
Fire Detection Model
Where every second counts
Fire causes billons of dollars of damage every year worldwide. With our new solution, we can connect any existing IP camera to our edge device. On top we can connect our tiny real RB-Themal sensor. With RB-Thermal you get more robustness in the heat detection as when you just have an 2D-image that is captured from an IP-Camera. This model can only be licensed with our GUSTAV NX or AGX.
Requirements:
1 x GUSTAV edge devices
1 x IP camera or RB-thermal
1 x Fire model
Secure head & Person
Crowd Detector
Perfect for data anonmisations
Our crowd detection model is suitable for the anomization of faces or persons. This model detects the front and back of a head, as well as the person. There are two categories that this model offers. It is ideal for counting at trade shows, train stations or other places. The metadata does not contain image data and follows the high standard of the European Data Protection Regulation.
Requirements:
1 x GUSTAV edge device
1 x IP camera or RB-Thermal
1 x RB-crowd model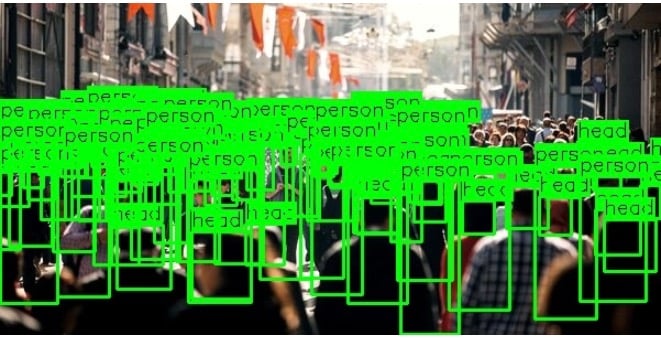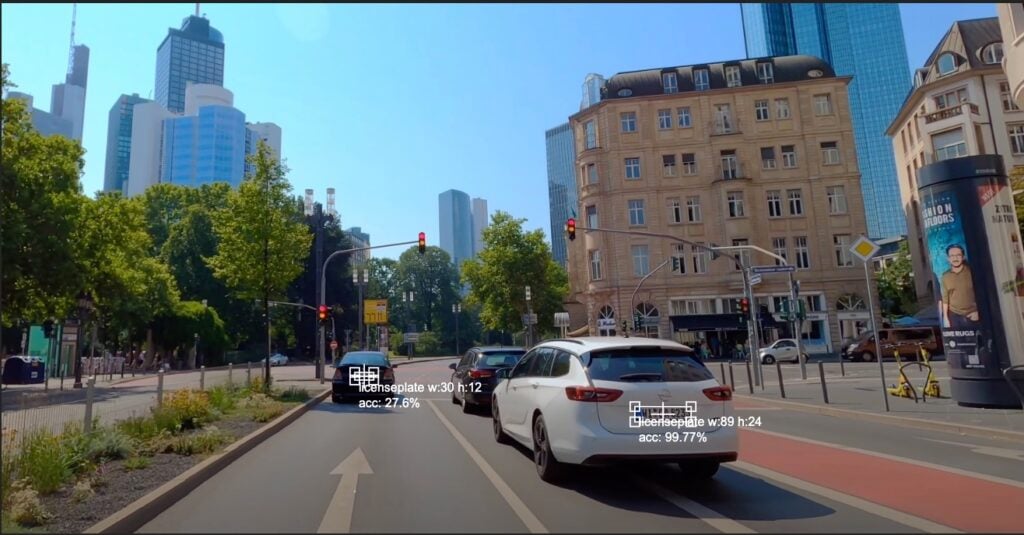 Detect any plates
License plate detection & recognition
For any plates worldwide
REBOTNIX license plate uses artificial intelligence and machine learning to outperform traditional plates detection solutions. The model captures signs that can be used for anonmization. The model, an OCR detection can capture the letters and numbers for a stable recognition.
Requirements
1 x GUSTAV Edge Devices
1 x IP camera or RB-Thermal
1 x RB-license plate model
Optional you can make images or license plate unrecognizable.
Weapon Detection
Weapon Detection
Perfect for data anonmisations
There are many places where the crime rate caused by the use of weapons is very high. Early detection of potentially violent situations is of utmost importance for the safety of citizens. One way to prevent such situations is to detect dangerous items in surveillance video via live.
Current surveillance and control systems still require human monitoring and intervention. We present a system for automatic detection of weapons on videos suitable for surveillance and control purposes. Our model is early detection of these weapons using deep learning techniques optimized by real-time video security and minimization of computational overhead in training and operation.
Requirements
1 x GUSTAV Edge Devices
1 x IP Camera or RB-Thermal
1 x RB-Weapon model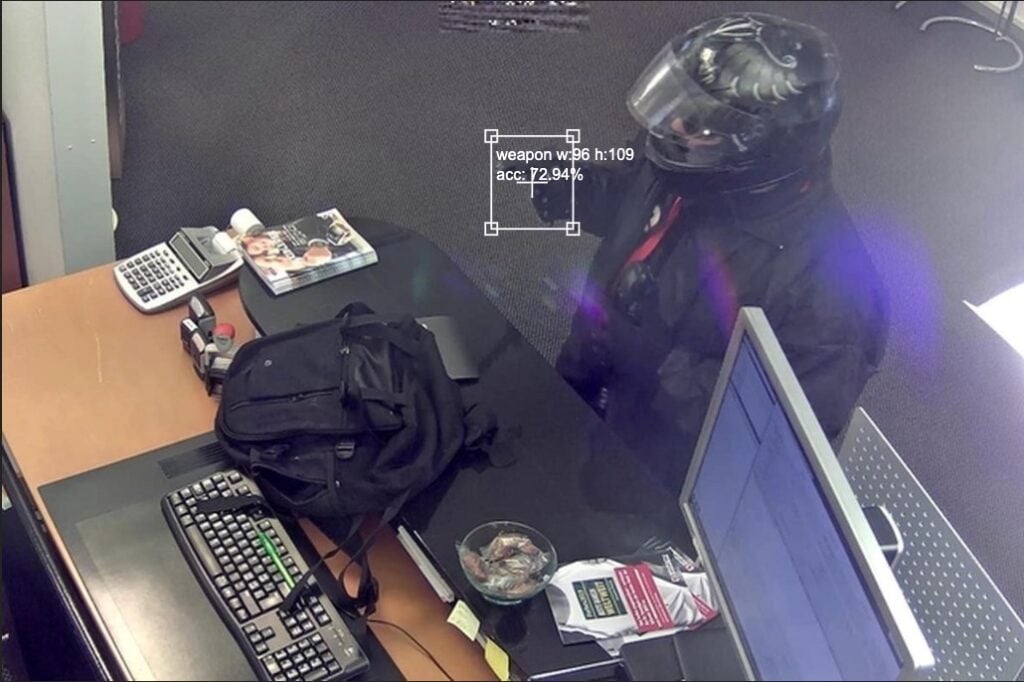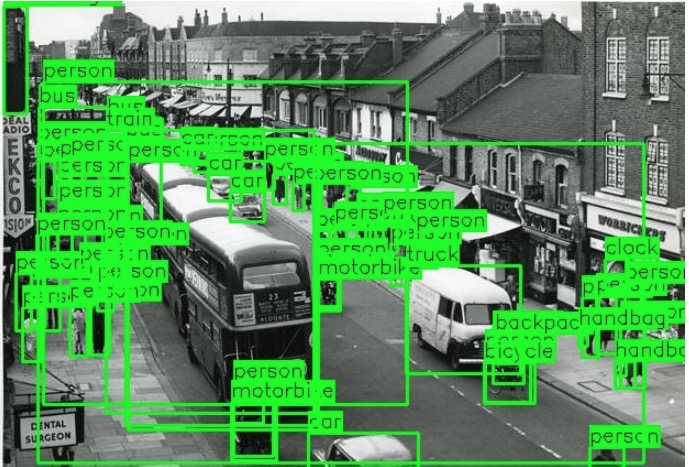 80 classes, optimized to edge
General Model
Comes with every model
As a basis for our engine, we deliver ready-made models for each device. The gernell model has been optimized with over 80 classes and are available in multiple languages for recognition.
Requirements
1 x GUSTAV edge devices
1 x IP camera or RB-Thermal
1 x RB-general model
Visual inspection
Industrial cases
Energy, recycling and manufacturing
Our new same-object detection method finds application in the manufacturing industry. The goal is to find the same objects in the context.
Requirements
1 x GUSTAV Edge Devices
1 x Rebotnix Industrial IP67 Camera
1 x RB-Fire model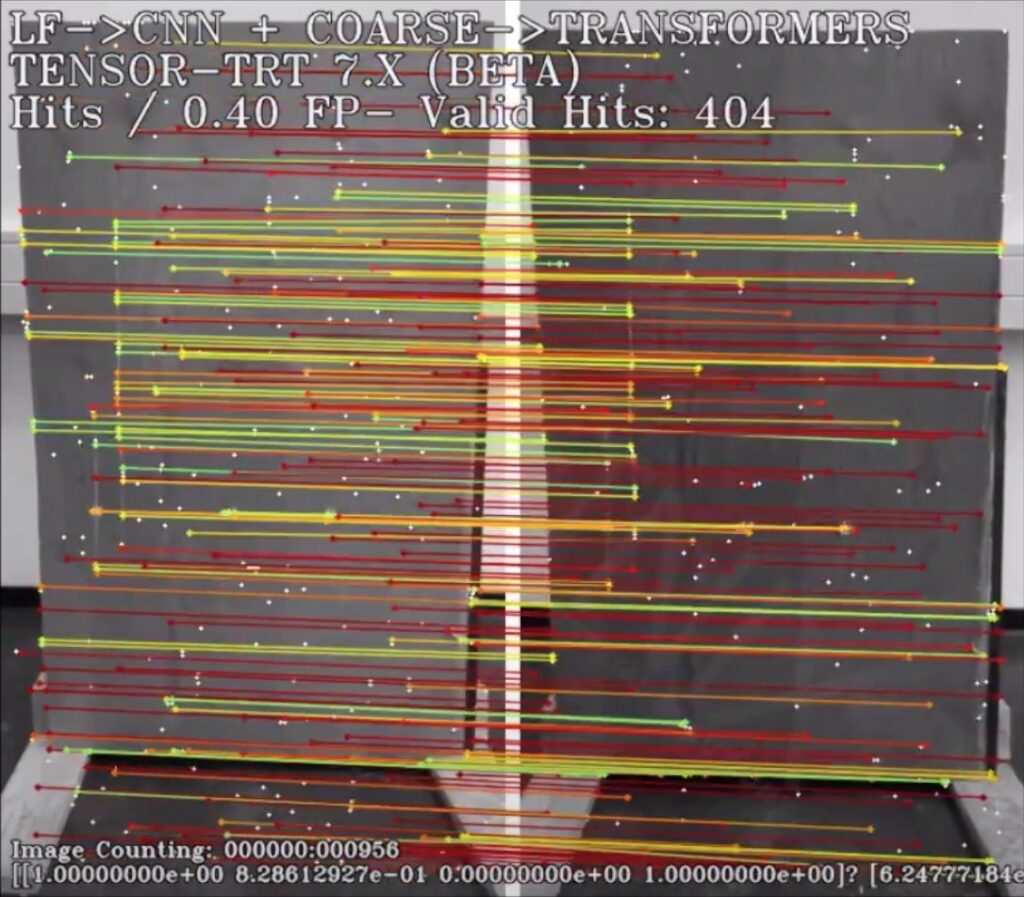 Inference, SDK & API
Make things simple
From user to developer
In addition to the hardware and models, we also deliver our own inference engine. The engine works with the optimized models and outperforms other frameworks. The engine does not require Pytorch, Mxnet or Tensorflow or similar.
Ships with every hardware & model licenses.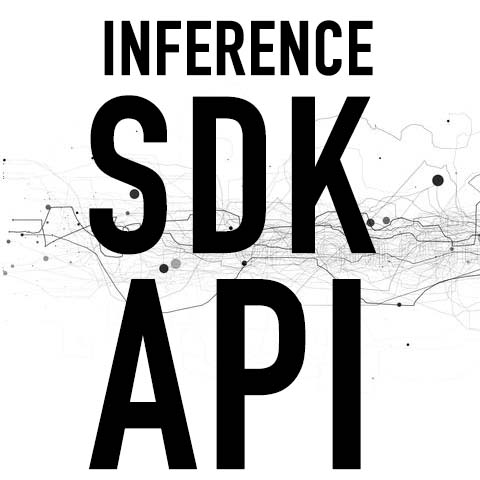 ALL ABOUT ECONOMY
FINEST SOFTWARE MEETS HARDWARE
GUSTAV EDGE COMPUTING
GUSTAV is our hardware platform, which is based on NVIDIA embedded GPU and a power-saving ARM CPU. In addition to the hardware, we are now releasing our efficiently tuned hardware and with production ready AI models.
If you discover errors in our models, we are able to improve them in a very short time through very efficient autolabelling and in-house retraining. The following models provide an overview of our hardware and software service catalogue, which we are constantly expanding.