REBOTNIX SDK
SOFTWARE-ENTWICKLUNGSKIT
Erkennung, SDK & API
Our software SDK was developed specifically for our Edge computer GUSTAV. The focus is on the visual processing of all sensor and camera data. We support UBLOX, Python and CUDA for all our SDK´s.

Dinge einfach machen
Vom Benutzer zum Entwickler
Unser SDK unterstützt Kameras von Basler und Allied Vision, UBLOX-GPS Module, Modbus Server sowie die schnellste und kompakte Inferenz-Engine für die NVIDIA Jetson Plattform. Das SDK ist an unser eigenes GUSTAV Hardware-Plattform.
Sichtbare und unsichtbare Objekte erkennen
Modell zur Branderkennung
Wo jede Sekunde zählt
Feuer verursacht jedes Jahr weltweit Schäden in Milliardenhöhe. Mit unserer neuen Lösung können wir jede vorhandene IP-Kamera an unser Edge-Gerät anschließen. Darüber hinaus können wir unseren winzigen echten RB-Themal-Sensor anschließen. Mit RB-Thermal erhalten Sie eine höhere Robustheit in der Wärmeerkennung als wenn Sie nur ein 2D-Bild haben, das von einer IP-Kamera aufgenommen wurde. Dieses Modell kann nur mit unserem Übersetzt mit www.DeepL.com/Translator (kostenlose Version) GUSTAV NX or AGX.
Anforderungen
1 x GUSTAV edge devices
1 x IP camera or RB-thermal
1 x Fire model
Kopf und Person sichern
Zuverlässige Erkennen
Perfekt für Datenanonymisierungen
Unser Modell zur Erkennung von Menschenmengen ist für die Anomisierung von Gesichtern oder Personen geeignet. Dieses Modell erkennt sowohl die Vorder- und Rückseite eines Kopfes als auch die Person. Es gibt zwei Kategorien, die dieses Modell bietet. Es ist ideal für die Zählung auf Messen, Bahnhöfen oder anderen Orten. Die Metadaten enthalten keine Bilddaten und entsprechen dem hohen Standard der Europäischen Datenschutzverordnung.
Anforderungen
1 x GUSTAV edge device
1 x IP camera or RB-Thermal
1 x RB-crowd model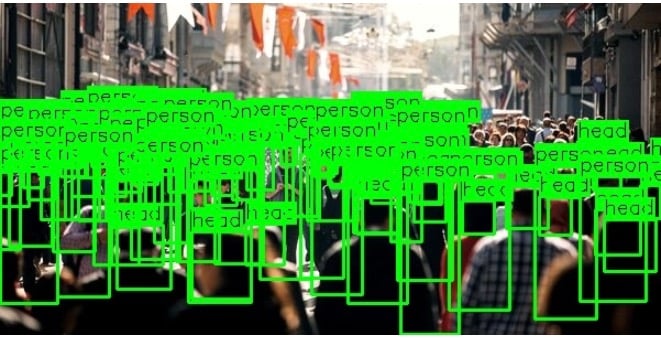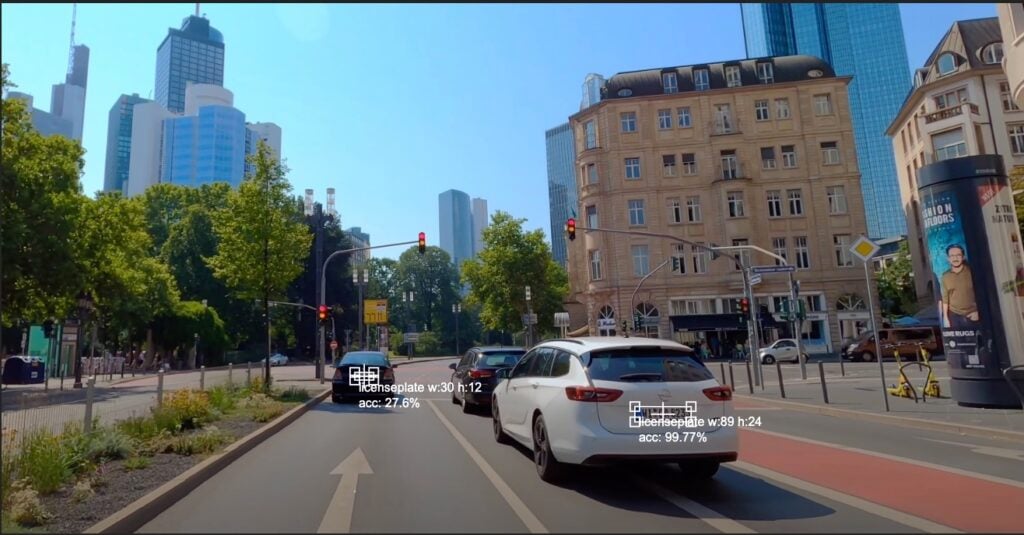 Alle Schilder erkennen
Kennzeichenerfassung und -erkennung
For any plates worldwide
REBOTNIX license plate uses artificial intelligence and machine learning to outperform traditional plates detection solutions. The model captures signs that can be used for anonmization. The model, an OCR detection can capture the letters and numbers for a stable recognition.
Anforderungen
1 x GUSTAV Edge Devices
1 x IP camera or RB-Thermal
1 x RB-license plate model
Optional you can make images or license plate unrecognizable.
Sicherheit in jedem Winkel
Sicherheit in jedem Winkel
Perfekt für Datenanonymisierungen
Es gibt viele Orte, an denen die durch den Einsatz von Waffen verursachte Kriminalitätsrate sehr hoch ist. Die frühzeitige Erkennung von potenziell gewalttätigen Situationen ist für die Sicherheit der Bürger von größter Bedeutung. Eine Möglichkeit, solche Situationen zu verhindern, besteht darin, gefährliche Gegenstände in Überwachungsvideos live zu erkennen.
Die derzeitigen Überwachungs- und Kontrollsysteme erfordern immer noch menschliche Überwachung und Eingriffe. Wir stellen ein System zur automatischen Erkennung von Waffen auf Videos vor, das für Überwachungs- und Kontrollzwecke geeignet ist. Unser Modell ist eine frühzeitige Erkennung dieser Waffen mit Deep-Learning-Techniken, die durch Echtzeit-Videosicherheit und Minimierung des Rechenaufwands bei Training und Betrieb optimiert sind.
Anforderungen
1 x GUSTAV Edge Devices
1 x IP Camera or RB-Thermal
1 x RB-Weapon model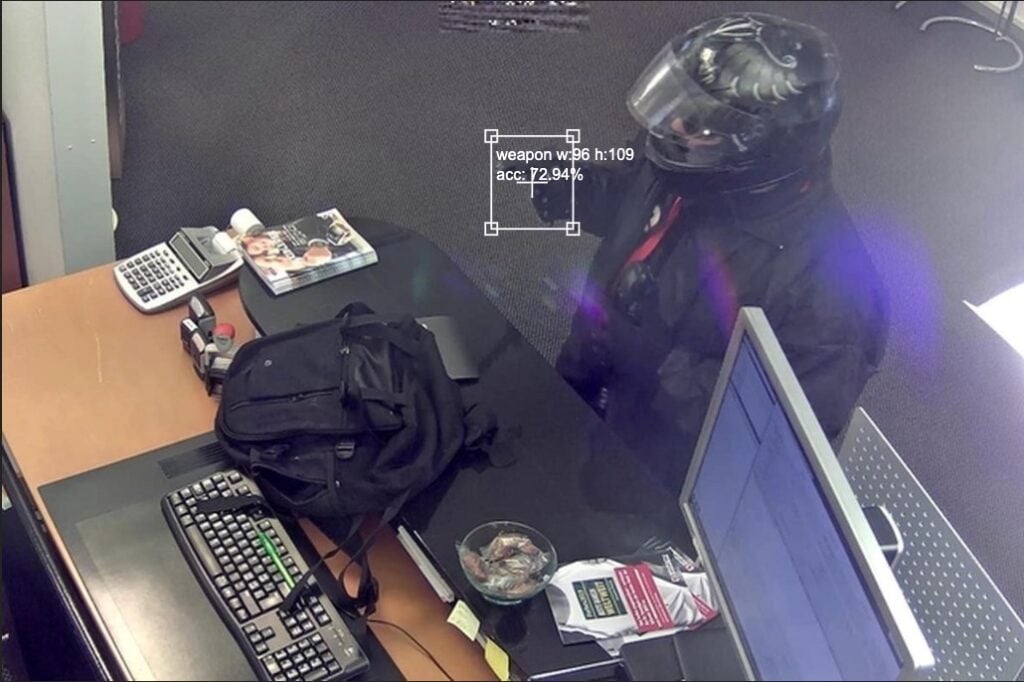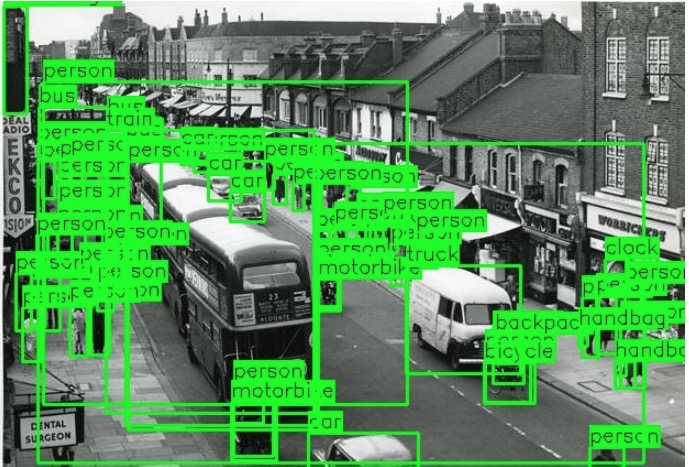 80 Klassen, optimiert für Edge Computing
General Model
Comes with every model
Als Basis für unsere Engine liefern wir vorgefertigte Modelle für jedes Gerät. Das gernell-Modell wurde mit über 80 Klassen optimiert und ist in mehreren Sprachen für die Erkennung verfügbar.
Anforderungen
1 x GUSTAV edge devices
1 x IP camera or RB-Thermal
1 x RB-general model
Visual inspection
Industrielle Fälle
Energie, Recycling und Fertigung
Unsere neue Methode zur Erkennung gleicher Objekte findet Anwendung in der Fertigungsindustrie. Das Ziel ist es, die gleichen Objekte im Kontext zu finden.
Anforderungen
1 x GUSTAV Edge Devices
1 x Rebotnix Industrial IP67 Camera
1 x RB-Fire model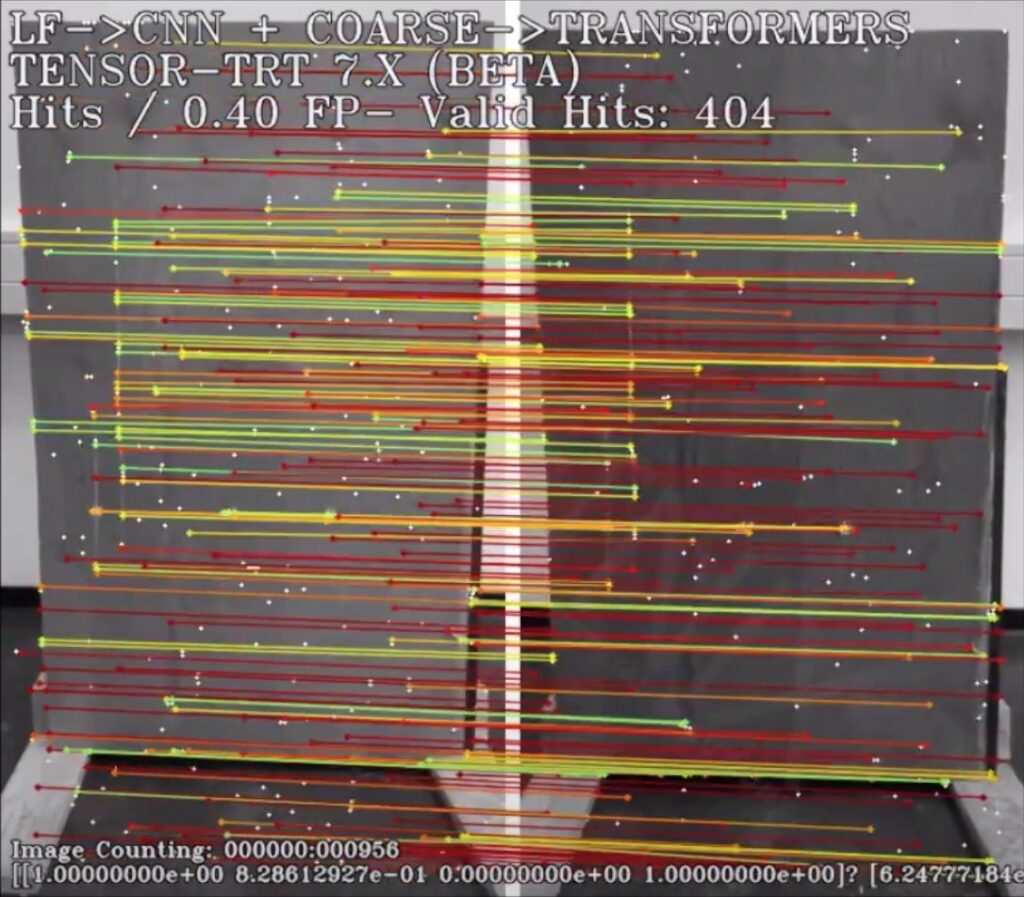 WIRTSCHAFTLICHKEIT
FEINSTE SOFTWARE TRIFFT AUF HARDWARE
GUSTAV EDGE COMPUTING
GUSTAV ist unsere Hardware-Plattform, die auf einer eingebetteten NVIDIA-GPU und einer stromsparenden ARM-CPU basiert. Zusätzlich zur Hardware veröffentlichen wir jetzt unsere effizient abgestimmte Hardware mit produktionsreifen KI-Modellen.
Sollten Sie Fehler in unseren Modellen entdecken, sind wir in der Lage, diese in kürzester Zeit durch sehr effizientes Autolabelling zu verbessern. Die folgenden Modelle geben einen Überblick über unseren Hardware- und Software-Leistungskatalog, den wir ständig erweitern.